Whipping up a feast for you and your partner needn't be a chore. With a few smart designer kitchen utensils, you can create scrumptious treats in no time. Add these cool gadgets to your gift registry for a kitchen that's set to create Instagram-worthy creations!
Heaven sent. Chef'n has helped with the 'mess' situation by creating a salad dressing mixer that you can fill with your favourite ingredients. Use the designated labels on the bottle for some quick recipe ideas then squeeze the handle to activate the mixing lever. A cinch!
Now you can strip away kernels from the cob as they fall into a built container ready to eat! More cuts, fast corn.
No more fighting over the popcorn! It's simple; add the kernels, close the lid and microwave. We love a good minute meal and you can make it healthier without any oil or butter.
Chef'n, you've done it again. Everyone loves a good avocado and with this 4-in-1 avoquado tool, you can cut, pit, slice and scoop! That avocado toast you've always wanted? Now you can easily prep and eat before you hit the morning traffic.
Our lifesaver. The progressive multi opener can open six different types of seals and lids while still remaining sleek and stylish.
Always artistic, Andrea Branzi is one of those designers who creates objects with which we can establish a psychological yet poetic relationship. This toothpickholder is an essential for the 'where-is'it?' couple.
From pencils to makeup, there are so many uses for a sharpener! The Karoto can peel, sharpen and curl your vegetables all in one tool. Peters of Kensington, our vegetables say thank you!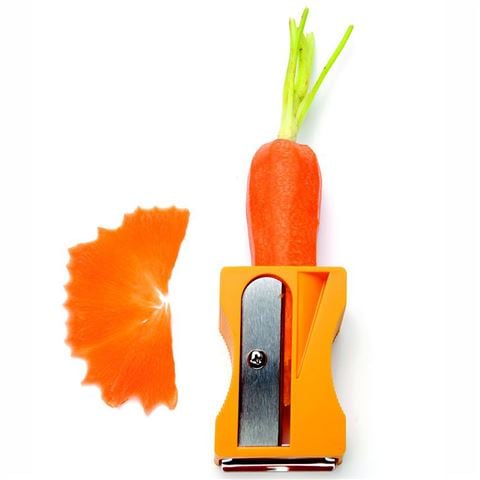 A miniature greenhouse could be just what you wanted. Growing fresh sprouts in your own kitchen, you can enjoy such greens as alfafa, mung beans, radishes, chickpease wheat and lentils after just one week!